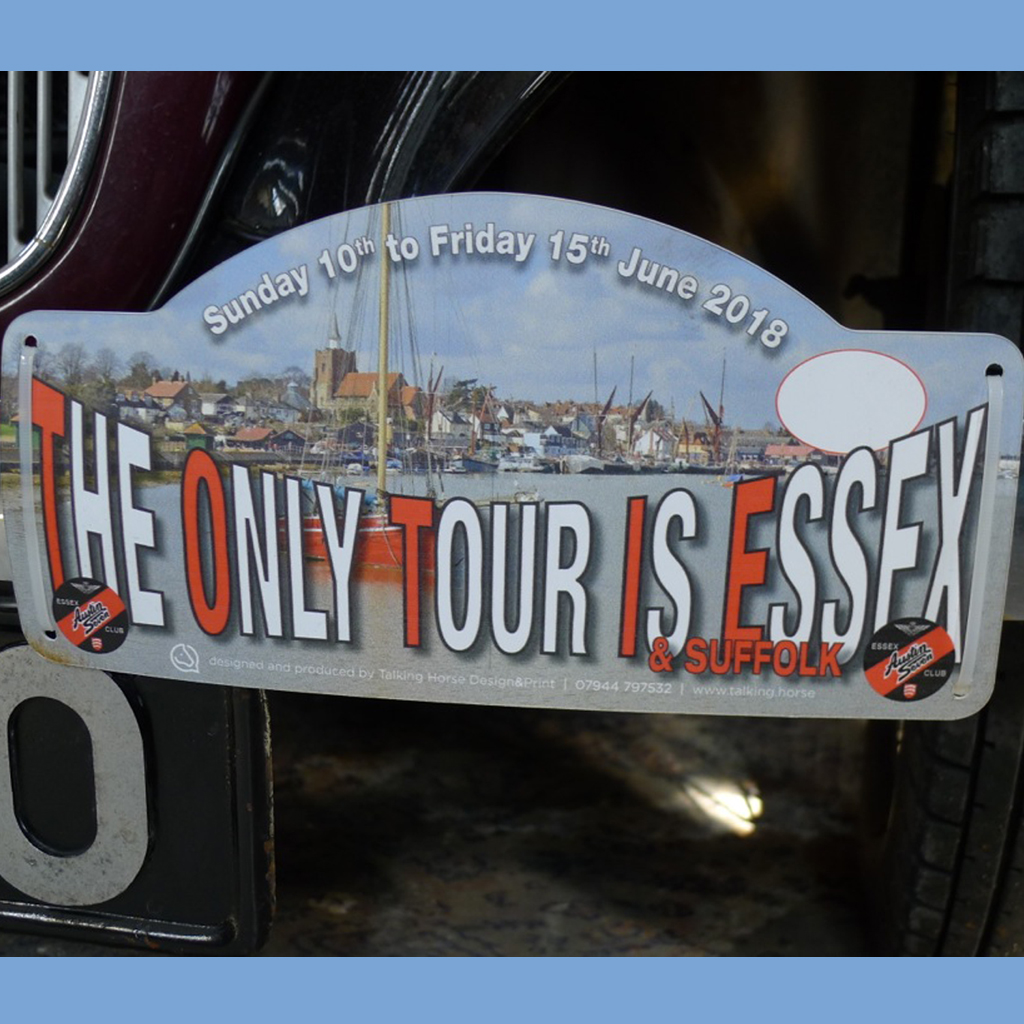 Car Rally Plaques | Monte Carlo style
Our Monte Carlo style rally plaques are perfect for helping to celebrate that run or event your Club is having.
Our rally plaques are a nice manageable size (290mm x 145mm to the top of the curve) allowing them to be mounted almost anywhere without causing viability or having to block the radiator (especially in older vehicles). Printed directly onto the 1.5mm thick acrylic/plastic material they are robust and can take a bit of bending to attach them to a bumper for example.
If you also require them to be numbered for your event then we can certainly do that for you as well.
We can also help if you don't have any artwork or are unsure as to how to set things up. Give us a call and we'll happily have a chat as to what you are looking for and then let you know a price.
Don't forget…FREE delivery on all of our items to one UK mainland address.
Standard turnaround time is 5-7 working days.