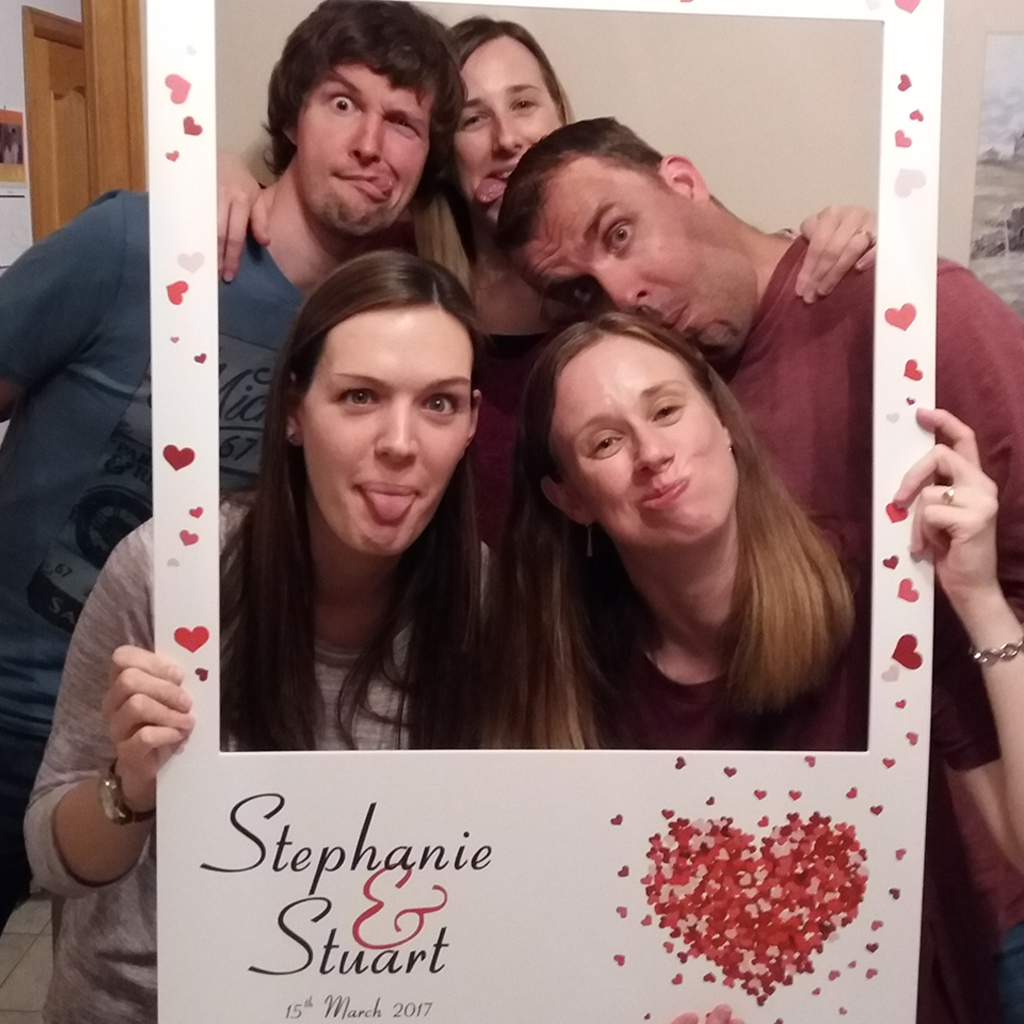 In the age of selfies, Talking Horse Design & Print is taking this to a new level offering you the opportunity to enhance the selfie experience with a personalised board capturing special memories for any occasion. Primarily for weddings but they can also be used for special birthdays, anniversaries, retirements, corporate events, fundraising events etc.
We are currently offerings THREE different sizes, A2 (420mm x 594mm), A1 (594mm x 841mm) and A0 (841mm x 1188mm).
As with some of our boards, the details can be personalised for your event and we can even put the text in a specific font if requested to match your style or corporate font (fonts may be requested should we not have access to them).
We can now also offer selfie boards for all you facebook, twitter and instagram fans. With these you can personalise almost the entire board. For the facebook selfie board you can edit: the search bar, have your own profile picture, name, location, number of reactions and number of comments. The Twitter board, name, username, time, tweet, hashtag, number of replies/retweets and times it has been favourited can be added. And on the Instagram selfie board you can personalise: header, name, location, hashtag and likes.
All of our selfie boards are produced to our high standard and printed direct onto the 5mm foam board rather than printed onto a paper and then mounted onto the board.
We can of course design a specific board for you…contact us with your requirements and we'll be happy to help you out.
Standard turnaround time is 3-4 working days. If you need your selfie board sooner, then please contact us as we can push the panic button for you.